My Eau de Toilette
My Eau de Toilette is a new cheerful and radiant floral interpretation of the original scent. It is reminiscent of bright spring blossoms in a London garden. Top notes of sweet pea and lemon flower are fused with peonies, peach flower, and freesia at the
0 Sold
$88.99 $82.99
Details
My Eau de Toilette is a new cheerful and radiant floral interpretation of the original scent. It is reminiscent of bright spring blossoms in a London garden. Top notes of sweet pea and lemon flower are fused with peonies, peach flower, and freesia at the heart and rounded out with a base of rain-tipped damask roses, white moss, and a touch of musk.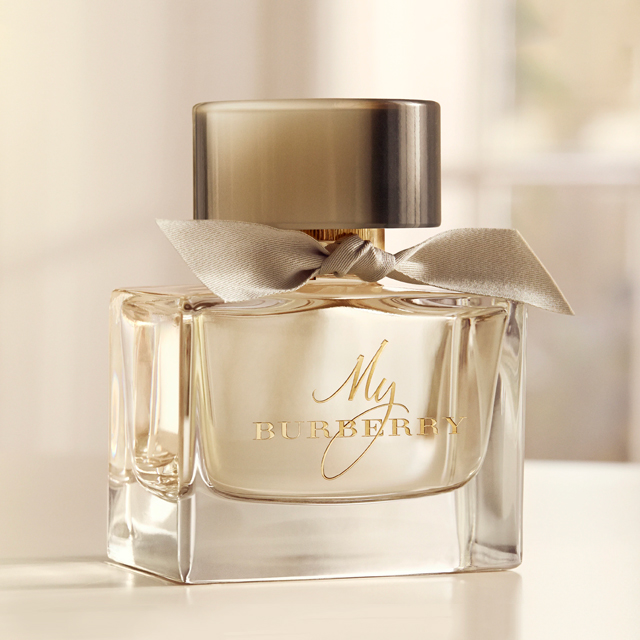 Notes:
Lemon Flower, Sweet Peas, Peony, Peach Flower, Freesia, Damask Rose, Musk.
Style:
Bright. Cheerful. Radiant.
Reviews
Makeupmonster99-Classy & Sophisticated!
I received a sample size (.17oz) using my points. I wasnt sure if I was going to be able to wear it as my husband and I have a low allergy tolerance when it comes to perfumes. However I tried it yesterday and it was perfect! Not too floral and didn't cause a sneeze attack! It smells beautifully..no other way to describe it! This will be my new signature scent! And I will be buying a large size once my sample is gone!

LMy new favorite! The scent lingers long. I haven't needed to touch up throughout the day, as I have with some other perfumes. While the scent is long-lasting, it's not over powering. However, you probably don't need more than one spray, which is fine by me! Plus the bottle itself is so cute (not that that has any play into the actual perfume, but it helps!).
Eaugirlsp99-Beautiful all season floral
I can't stay away from ! The new florals that are flooding the market are so delicious with their citrus kick! I have literally bought the new and the new fragrances this past month and am saving to buy this one now!!! I didn't like the original My because the sweet pea note dominated everything but this is such a beautiful floral. Yes it reminds me a little of EL Pleasures and RL Romance but it actually is warmer than both of those in my opinion. On my skin, there is a bright top note of lemon followed by the most gorgeous florals. I love the drydown. It literally smells like florals dipped in leather. It must be the oakmoss. Longevity is 3-4 hours. Good for an eau de toilette. Perfect for the end of Summer and beginning of fall. Love the lightness and sheerness of it because I can spray liberally