Joséphine (Bergamot & Sandalwood)( 270g )
Inspired by the blooming, romantic gardens created by green-fingered Empress Joséphine Bonaparte at her Paris Château in 1799, this sublime candle is bursting with floral, feminine notes. Light the gorgeous green and gold centrepiece to be transported to
0 Sold
$75.99 $69.99
What it is
Inspired by the blooming, romantic gardens created by green-fingered Empress Joséphine Bonaparte at her Paris Château in 1799, this sublime candle is bursting with floral, feminine notes. Light the gorgeous green and gold centrepiece to be transported to Joséphine's Parisian paradise with intoxicating notes of Turkish rose, Egyptian jasmine, camellias and irises, carried by uplifting notes of bergamot and sandalwood.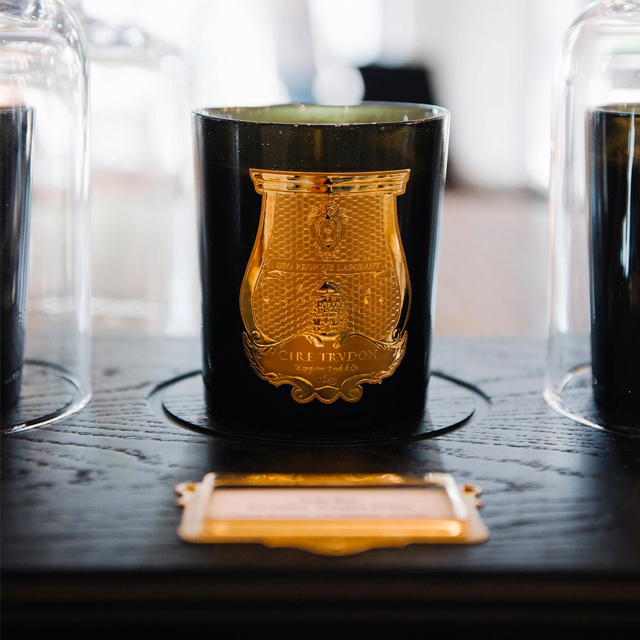 DESCRIPTION
'These are my subjects. I try to make them happy', is how passionate botanist Joséphine Bonaparte described her precious plants. The future Empress bought the Château de Malmaison in Paris in 1799 and, seduced by its surrounding landscape, she created a blooming labyrinth of romantic, feminine flowers from around the world. It is this botanical paradise that inspires Cire Trudon's Joséphine candle, which captivates the senses with head notes of bergamot, kaffir lime and spices, before blooming with heart notes of Chinese camellia, Egyptian jasmine and Turkish rose. All this is anchored by base notes of Indonesian sandalwood, iris and white musks to take you on a sensory tour of the globe from the comfort of your (blissfully scented) home.

HOW TO USE
It is important to trim wick before each use. When using the candle for the first time, keep the candle alight until the entire surface is covered in liquid wax. This should take approximately 1 hour and will ensure a more effective, even burn for all future uses. Depending on where the candle is placed it has a burn time of 55-60 hours.

FULL INGREDIENTS LIST
100% Vegetable Waxes (palm, rice, soy and coprah oils). Wick of pure cotton. Essential Oils.