Je t'aime Jane Eau de Parfum( 50ml )
Inspired by the beautiful Jane Birkin, Je t'aime Jane Eau de Parfum is laid back yet sophisticated, feminine yet boyish and perfect for bringing an understated to your (boyfriend's) favourite white shirt. Described by Bella as the scent for 'a free spiri
0 Sold
$89.99 $84.99
What it is
Inspired by the beautiful Jane Birkin, Je t'aime Jane Eau de Parfum is laid back yet sophisticated, feminine yet boyish and perfect for bringing an understated to your (boyfriend's) favourite white shirt. Described by Bella as the scent for 'a free spirit with a guitar, a baby and long bare legs', this perfume is fun yet grown up – a complex, exotic bouquet of jasmine night flower absolute, ylang ylang and orange blossom, balanced by a sultry base of black oud, sandalwood and powder-musk. Alluring and effortless, it's a scent of two halves – superficially sweet with a seductive undercurrent that leaves a magnetic trail wherever you go – the go-to fragrance for the eternally young at heart.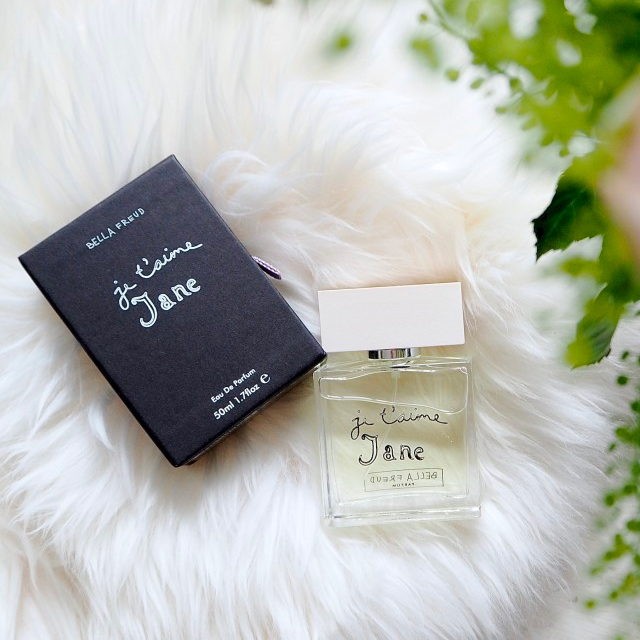 DESCRIPTION
Having made her name as a fashion icon and taste-maker, Bella Freud's fragrances are as quirky and covetable as her signature sweaters (as donned by the likes of La Moss, Alexa and the lovely Laura Bailey). A gorgeous addition to any dressing table, Je t'aime Jane's sleek and streamlined bottle – adorned with Bella's playful and distinctive handwriting – plays host to renowned perfumer Azzi Glasser's (famed for her work with ) evocation of the spirit of Jane Birkin; sexily insouciant, beguiling and bohemian, Je t'aime Jane is a wonderfully free-spirited fragrance for modern day muses. Wear with your hair unadulterated, face bare and legs dressed in suede thigh-high boots.
HOW TO USE
Apply to pulse points, or spritz a cloud in front of you and walk into it, to be cloaked in a delicate veil of scent from top to toe.
Reviews
Lionsnose-Too sweet at first, but give it time...
Before I bought this I received a sample of it with another purchase. At first, I was not keen at all - I found it very, very sweet and I'm not a big fan of overly sweet things. However, as I know even sweet fragrances tend to go sour on me, I gave it about half an hour and it really improved. Boyfriend is a particular fan of it. He says he like it as much as my usual fragrance, which is one of the few I find works on me. He's not a fan of jasmine, but said he couldn't smell the jasmine in this; so, don't let that put you off, if you feel the same way. I could definitely smell the ylang ylang and the orange notes, however. I'm giving it 4, rather than 5 stars, only because, although I like it, it smells slightly artificial to me for some reason, which puts me off slightly. But, other than that, a really good fragrance.