Flowerbomb
An explosion of flowers, Flowerbomb opens with subtle traces of bergamot and mandarin, leading to a heart of an exquisite floral explosion, comprised of sambac jasmine, freesia, centifolia rose, and osmanthus. Deep amber, woody, and patchouli notes combin
0 Sold
$125.99 $115.99
Details
Allure 2017 Reader's Choice Award Full-bodied and opulent, Flowerbomb is a floral explosion, a profusion of flowers that has the power to make everything seem more positive. Magically evocative notes will immediately awaken your deepest senses, giving you the impression of living life in your own secret garden away from hard reality.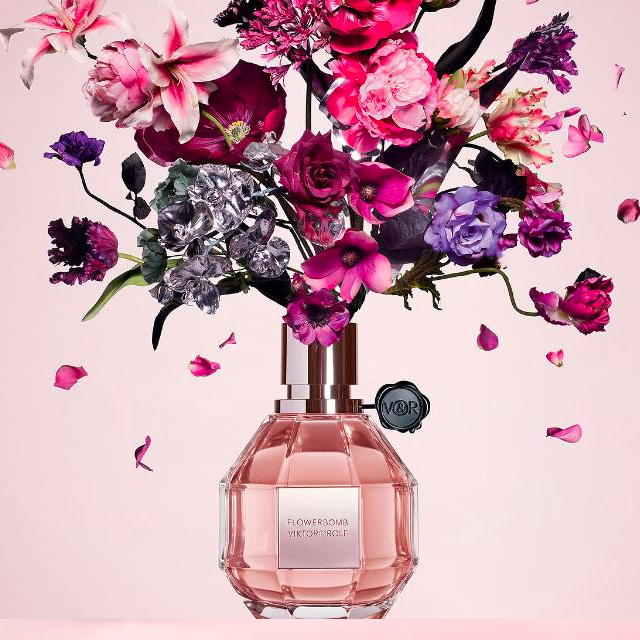 Fragrance Family:
Warm & Spicy
Scent Type:
Warm & Sweet Gourmands
Key Notes:
Jasmine, Orange Blossom, Patchouli
About:
An explosion of flowers, Flowerbomb opens with subtle traces of bergamot and mandarin, leading to a heart of an exquisite floral explosion, comprised of sambac jasmine, freesia, centifolia rose, and osmanthus. Deep amber, woody, and patchouli notes combine with warm vanilla and praline notes to complete a truly fragrance. Wear it for a night out on the town with the girls, a romantic dinner, a spontaneous adventure with no definite destination. Flowerbomb ensures you'll leave a trail of allure wherever you go.

For Flowerbomb, Viktor & Rolf dreamed up a theatrical bottle, elegantly faceted like a pink diamond. The hardness of diamond and the strength of the fragrance within to turn any negative into a positive—combined with the femininity of pink—was their inspiration.
What else you need to know:
"Fashion is a dream…Fragrance is a dream in a bottle"—Viktor & Rolf

Flowerbomb is an Allure Best of Beauty award.
Top notes: tea and bergamot

Middle notes: Sambac jasmine, orchid, freesia, rose

Base note: patchouli

In a bottlecut like a multi-faceted diamond