Derma Roller
From its minimalist packaging to its origins in a Danish beauty fiend's kitchen, Ecooking (which refers to the combination between 'eco' friendly and home 'cooked' ingredients) is a brand that epitomises chic, Scandi cool while delivering remarkable resul
0 Sold
$80.99 $72.99
What it is
From its minimalist packaging to its origins in a Danish beauty fiend's kitchen, Ecooking (which refers to the combination between 'eco' friendly and home 'cooked' ingredients) is a brand that epitomises chic, Scandi cool while delivering remarkable results. This facial roller is a case in point – based on professional skin care principles, it features 540 tiny (0.5mm) needles that can safely (and painlessly!) be used on face, neck and décolleté on all ages and skin types. Stimulating cells as it rolls, this treatment promotes elasticity and can be used to counteract a catalogue of skin complaints – from enlarged pores and oiliness to pigmentation and signs of ageing.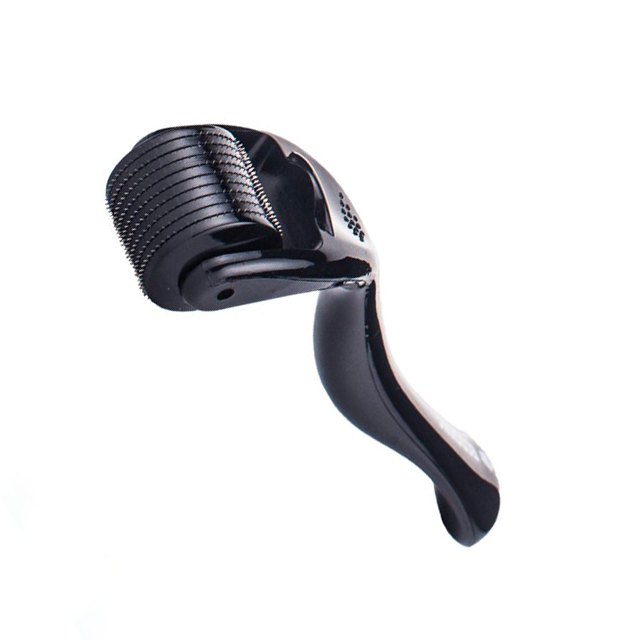 DESCRIPTION
Ecooking's Derma Roller is the perfect way to stimulate your skin, retain elasticity and address seemingly endless skin complaints. Suitable for both men and women, of all ages and skin types, simply roll this facial tool with an even, gentle pressure after cleansing and your complexion will reap the rewards. Whether you want to maintain precious elasticity, target signs of ageing, address dry acne or acne scars, minimise enlarged pores, reduce scars or burns, even out pigmentation, reduce roughness or normalise oiliness, this trusty treatment is sure to help you on your way. Enhancing the absorption of skin care products used after it, this is a must-have addition to your regime. It features 540 tiny (0.5mm) needs that can safely (and painlessly!) be used on face, neck and décolleté on all ages and skin types.

HOW TO USE
Recommended to be used at night. Cleanse your skin before use. Treat one area at a time starting with e.g. cheeks. Roll with an even but gentle pressure both horizontally/vertically/diagonally. Continue at a new area. Remember to lift the roller when changing direction in order not to roll too many times in one area. Apply your favourite serum and/or night cream.